Brabec Homes personally designs a one of a kind  home with you. Our expertise helps maximize the benefits of any lot, acreage or view property. We sit down and listen to your needs, wants, and budget to design and plan the house of your dreams. As builder we know what it costs to build and thus we design to fit the budget as opposed to bidding a set of plans only to find out it costs more than the budget allowed. Our designs are never used twice, we can promise that you are getting a design made from scratch.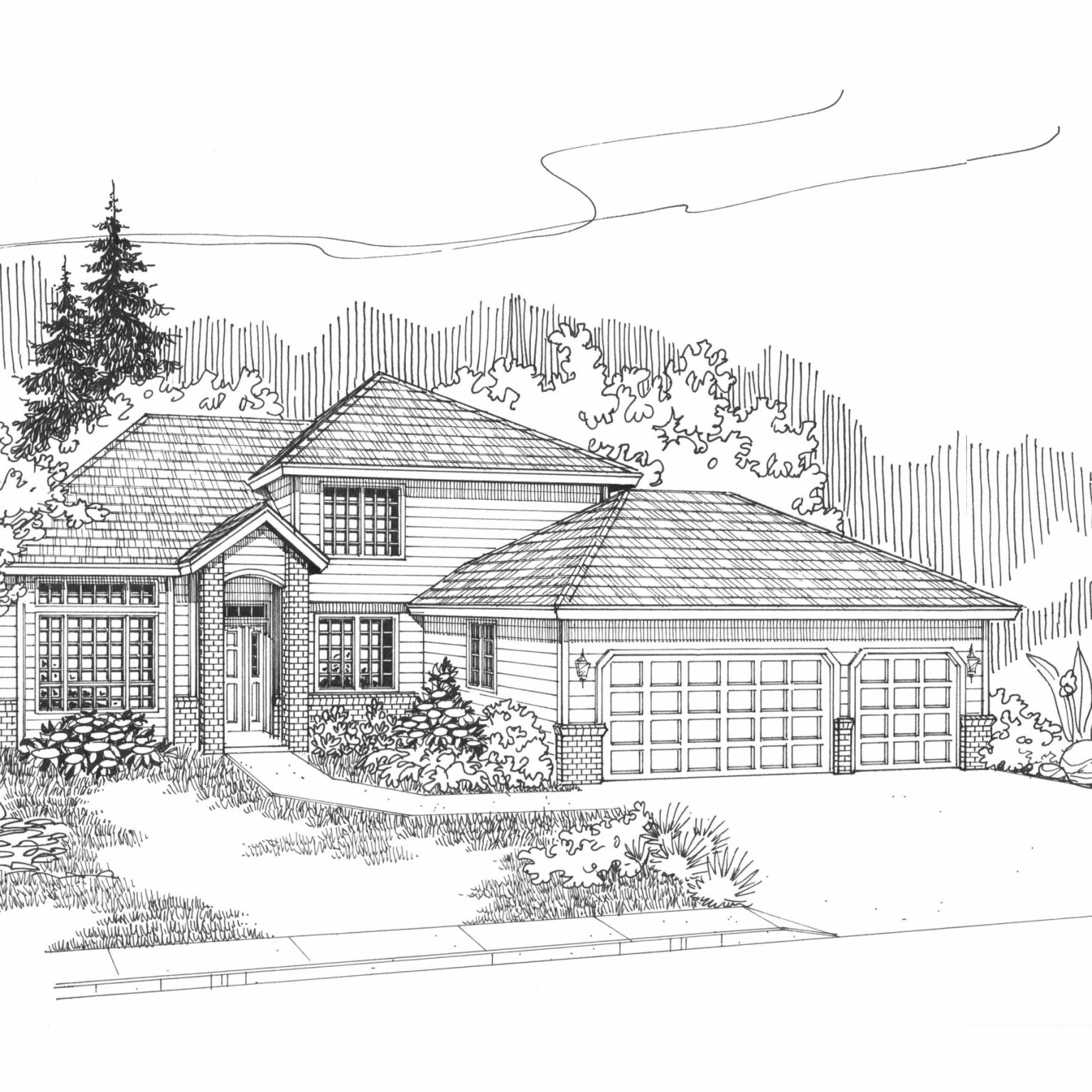 Step by step we work with you.
Step by step we work with you.
We take pride in our custom luxury builds.
We take pride in our custom luxury builds.
Frequently Asked Questions
How much does it cost to build my dream home?
With so many factors to consider it is best to have a brief phone conversation to review your specific project. With that we can help you determine an appropriate budget for any size or type of home.
How long does it take to build?
Design can take 1-2 months, permits will take 2 months in Cowlitz and Skamania County, 4 months in Clark County, and build time takes 7-8 months.
Can we find our own lot/land?
Of course you can! However, if you need assistance we have many connections with local developers with lots/land in the pipeline, these lots are not yet listed on the RMLS. So, though we are not a realty service, we do have access to off market lots not found on the web.
All Brabec Homes come with a one year warranty.
Is it possible to modify the original plan once the project has commenced?
Yes it is. However, we take great effort in the design phase to anticipate modifications as much as possible. Changes, once underway, can delay and add cost to the project. In fact, most Brabec Homes have very little change orders during the build process because of the preparation during our design phase.
Who would be responsible for answering my questions?
We personally meet weekly on site to review questions and concerns. This is always a fun and hands on experience, seeing firsthand the progress made each week. For any other questions outside weekly meetings, our main office is available via email, text, or phone.
Is it better to buy or build?
Though it is easier and quicker to buy an existing home our clients decide to build for a variety of reasons. Most build because they have looked and cannot find exactly what they are needing or wanting for their life stage or family. Our design process works backwards in creating a realistic budget and designing a home that fits you and your budget. We take into consideration the size and amenities of your home so that once all costs are calculated we avoid any budget surprises. All Brabec Homes designs take full advantage of the topography, lot/acreage views, and personal needs and desires of the client. All while keeping in mind aging in place features and generational stages of life.
How long have you been in the industry?
We are third generation builders with our grandfather starting in 1966. Rob and Scott have been building custom homes since 1992, some 30 years now.
A $15,000 retainer which takes the project from design stage to permitting stage and is applied toward your final cost.
How customized can I make my project?
If you can dream it, Brabec Homes can build it. Rob and Scott have experience in all avenues of building styles, materials, and designs. Fully allowing the client to create a one of a kind project.