Congratulations on your decision to build a custom home. You have taken the hardest but more
fulfilling path to homeownership. Choosing to erect your house from scratch gives you the
chance to build it the way you always dreamed it. The only limits to what you can do are money
and your imagination.
However, before you start building, you should plan out everything you want to include in the
house. There is no easier way to mess up a custom home than making impulsive decisions after
construction has begun, warns WRents.com . To get the best results, you should know what you
want before you start building.
It also helps to know the contemporary trends in custom home design because newer ways of
solving old design problems always keep evolving. Including some of these modern trends in
your custom home will add value to the home and help you maximize your use of space.
In this article, we explain the best design ideas to consider for your custom home.
General designs ideas
1. Emphasize function and comfort over aesthetics
The design of the entire home should be determined by what works versus what looks good. The
placement of rooms should be due to the ease of access and the desire to maximize comfort.
When planning adjoining areas, the use of each room should correlate with the function of the
others. For instance, do not place the baby's room close to or above the study.
2. Incorporate more natural material
Using natural materials versus artificial materials improves the level of the home's comfort.
Humans love natural elements like wood, stone, and metal. While it is almost impossible to build
a house without using natural components, making an intentional effort to use more natural
elements will make the home attractive.
3. Make the design universal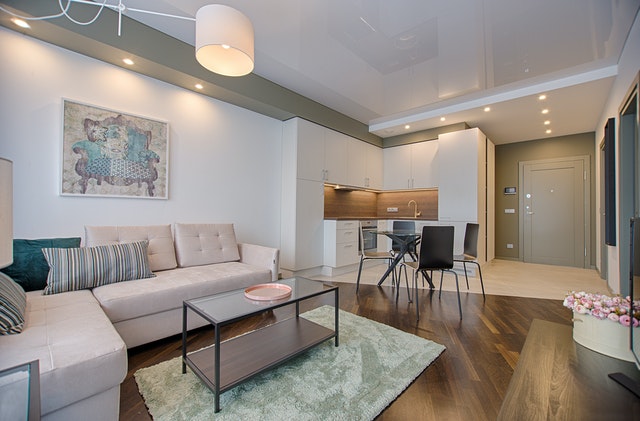 Universal design makes a home comfortable for people of all ages regardless of the differences
in their levels of physical mobility. A home with universal design has wider doorways, seamless
floor transitions, curbless showers with benches, and lever door handles. Older folks find the
house as accessible as young people.
4. Use bold wall colors to create vibrancy
Do not hesitate to use colors that reflect your personality or colors that make a big impression.
Instead of limiting yourself to safe colors that most people will like, use highly evocative colors
that spice up the room and excite the emotions. You can vary your color choices for each area to
suit the prevailing mood for that room.
5. Big windows
Large windows that maximize natural light are the way to go. Place the windows to give you a
good view of the scenery around your home. If too much sunlight exposure will be a problem,
use UV-blocking window film.
6. High ceilings
A high ceiling makes rooms feel bigger and adds a touch of regality to the home. In place of the
standard height of 8 – 9 feet, you can make the home feel vast by designing the ceilings to be 10
– 11 feet high.
7. Built-in shelves
Built-in bookshelves are preferable to freestanding bookshelves because they are more stable and
do not take up space in the room. It is also easier to fit a built-in bookshelf into the style and
design of the room.
Other design ideas
In the kitchen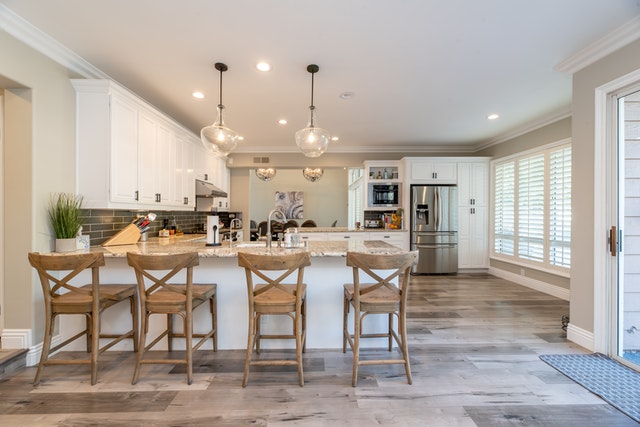  ​Under-cabinet lighting will improve the function and aesthetics of the kitchen
 A trash pull is a convenient way to keep trash out of sight and still accessible
 Granite or quartz countertops will add an unmistakable but understated luxury
In the bathroom
 A walk-in shower inside a glass enclosure with full-body jets should be standard
 If you add a tub (which we recommend), makes sure it is a standalone tub
 In the master bathroom, create the perfect retreat with a spa-style bathroom
In the bedrooms
 A walk-in closet should be a standard feature in all the bedrooms
 In the master bedroom, create enough space for a king-sized bed and reading nook
Outdoor spaces
Planning the outdoors from the outset will help you avoid expensive renovations later.
 Add an outdoor living area that connects seamlessly with the main house
 Add a fire feature to the outdoor living area and an outdoor entertainment system
 An outdoor kitchen with accouterments for entertaining guests
 Give depth and dimension to the outdoor design by adding water features
 Include an outdoor pool, spa, or hot tub
Other details that make a difference
 Add power outlets to the floor so you won't have cords running across rooms
 Finish the basement into a fully functional living space
 Add a mudroom where your family can get rid of dirty clothes and shoes before entering
the house
 Create a defined area for your pets with a pet shower, built-in bowls, and automatic
feeders
 Add a drop zone for depositing keys, wallets, and purses; equip the area with charging
stations for your electronic devices
 Create a designated game room or playroom for the kids
 Build a garage that is large enough to contain 3 – 4 cars or accommodate a "man cave"
 Add a detached mother-in-law house
This blog article was written and submitted by Rob Lancaster of Windermere Property Management windermerepmwa@gmail.com